Summary
Container/Tipper Haulage
Container Storage
Container Spin/Lift/Reposition
Truck/Trailer service and repair
Container Haulage
With a fleet of over twenty eight vehicles we find ourselves in a position to offer intensive logistical solutions to meet all container related queries.
28 Trucks with 40ft slider trailers all 44 tonne capable.
3 Tipper trailers.
1 Splitter trailer.
ADR trained drivers.
Our trucks move on average over 250 containers per week.
We have ADR drivers capable of carrying hazardous goods, trained and equipped with specialised gear so that no accidents should occur.
With an on-site garage and fully trained mechanic team at our Leeds site, we can repair and service our trucks and trailers in a timely manner and get them back on the road with little or no impact to the customer. We can also service and repair third party trucks and trailers, at competitive rates.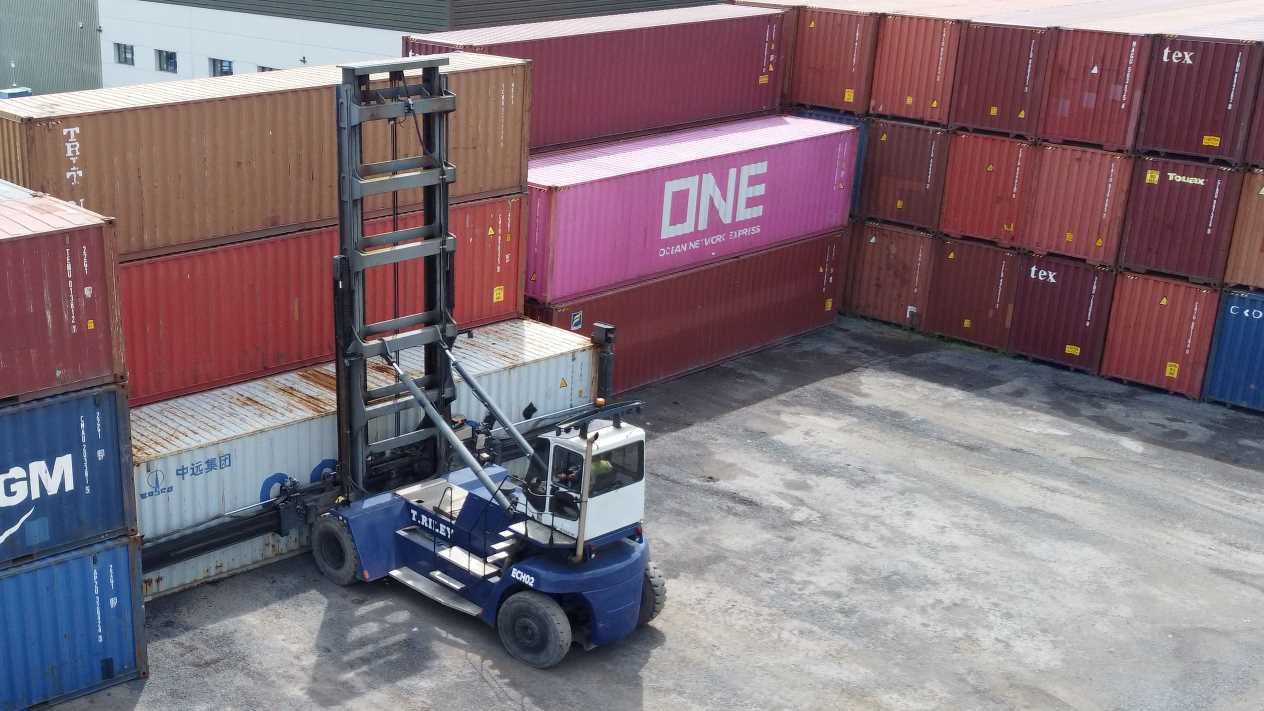 Both of our depots are guarded by 24/7, full coverage CCTV and electric fencing.
Using modern IT equipment we can easily keep track of all exchanged containers.
20, 40 and 45ft capable lifters.
Empty Container Storage
Located within our three acre secured depot in Doncaster, we are able to offer empty 20ft, 40ft, 45ft, reefer and hc container storage solutions. With 2 dedicated lifters and IT systems in place, containers are stored in the most efficient manner.
Container Spin/Repo/Lift
Both our sites offer temporary storage of containers for collection at a later date.
Leeds - can lift up to 18 tonne 20ft boxes.
Doncaster - can lift any size, empty boxes only.